Not much is known about "Pekoyama" except that Utsukushī Orokana keeps a hand-stitched plushie of her in her room.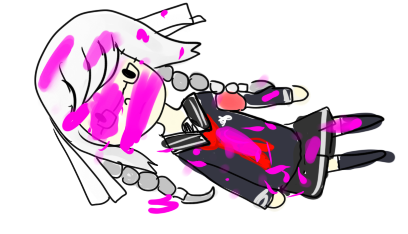 The plushie has been carefully and delicately stitched, using felt as the major fabric. The plushie is about 7 inches large. The sheath in the back of the plushie is an actual sheath, with a very tiny wooden practice sword placed inside. The practice sword has been proved to not be strong enough to stab anyone.
Reasons for keeping the plushie are unknown, and there are no details on the girl who it is based on.
After the plushie was splattered with blood, the plushie's sheath was missing. The reason for this is unknown.
Relation to Nightmares
Edit
TO BE WRITTEN
Trivia on the Plushie
Edit
The plushie was stitched with no reference, as Orokana had stitched it in the THELE room after the arrival of the students in the academy.
Orokana has stated that she washed the plushie every day since she stitched it.